What's New:
Royal Rangers History
November 1, 2021
Do you have any history for your activities at outpost, sectional, district, regional, or national events for 2021 or before? We would love to get a copy and get it posted on the history site. Whether is it Pow Wow packets, FCF packets, posters, documents, patch scans, staff listings, etc. All history for your district and section can be posted. Please contact Mark Oliver and it will get updated quickly. We ask that patch scans/photos be a minimum resolution of 300x300. If you take a photo, please put one patch per picture and take the photo close to the patch so we get it up close.
Current News:
Updates
November 22, 2021
It is not too late to earn the 2021 Contributor patch. There are a few patches remaining as of November 1st. Read how to earn one here.
Site Support:
This site is managed by the North Texas Royal Rangers on behalf of and is the exclusively authorized history site of the national Royal Rangers ministries office, Springfield, MO. Contacts for this site include Mark Oliver and Jonathan Trower.
2012 National Camporama
Documents
T-Shirt
| | |
| --- | --- |
| 2012 Front | 2012 Back |
| 2012 50th Front | 2012 50th Back |
T-Shirt Verbiage - This was printed on the blue 50th anniversary t-shirts that were sold at Camporama 2012. This is the blue t-shirt that looks like the number 50 made up of text that is essentially the history of RR up until that point.
Royal Rangers 50th Anniversary
1962 – Royal Rangers starts under the direction of Rev. Johnnie Barnes, district youth director from North Texas, as a ministry designed to disciple young men and keep them in our churches.

1962 – "Reaching, Teaching, and Keeping boys for Christ."

1962 – "Developing the total boy for Christ," Johnnie Barnes.

1962 – Pioneers (ages 9-11), Trailblazers (ages 12-14), and Trail Rangers (ages 15-17) handbooks are developed and released.

1963 – The Leadership Training Course (LTC) is created to train leaders to disciple boys.

1963 – The first issue of Dispatch magazine is published.

1964 – The Gold Medal of Achievement and Medal of Valor awards are first offered. The first district wide summer camps (powwows) are held.

1966 – Royal Rangers ministries are established in Latin American and Asia. Royal Rangers handbooks are translated into Spanish.

1966 – The Frontiersmen Camping Fellowship (FCF) is formed.

1966 – Buckaroos, a group for boys 7-8 years old, is created.

1966 – The executive leadership gives special recognition to Royal Rangers by starting National Royal Rangers week, an annual observance to celebrate the success of the ministry.

1968 – The first National Training Camps (NTC) are held.

1970 – The first District Commander's Conference is held.

1971 – The first High Adventure magazine is published.

1972 – The first national event, a National FCF Rendezvous, is held at Fantastic Caverns near Springfield, MO.

1972 – Chi Omega Rho, a program for college students, is created.

1972 – The first Junior Leaders Training Camp (JLTC) is held.

1974 – The first National Camporama is held at the Air Force Academy in Colorado Springs, CO.

1977 – The District Commander's Conference becomes National Council.

1977 – Straight Arrows, a group for boys 5-6 years old, is created.

1978 – The second National Camporama was held in Farragut, ID.

1982 – The third National Camporama was held in Pigeon Forge, TN.

1986 – The National Royal Rangers Center, known as Camp Eagle Rock, is dedicated. It sits on 1,445 acres near Eagle Rock, MO. The fourth National Camporama is held there.

1989 – Rev. Johnnie Barnes, leader of Royal Rangers from its inception, passes away. Leading Royal Rangers for 27 years, he leaves an extensive legacy and thousands of men and boys who are serving Jesus Christ.

1989 – Rev. Ken Hunt takes the position of national Royal Rangers commander. Under Hunt's leadership, the advancement system is expanded, a new Leader Manual is created, and the National Royal Rangers Academy is launched.

1990 – The fifth National Camporama, which has a special international emphasis, is held at Camp Eagle Rock.

1994 – The sixth National Camporama takes place at Camp Eagle Rock.

1998 – The seventh National Camporama takes place at Camp Eagle Rock.

1999 – Rev. Richard Mariott becomes national Royal Rangers commander. Under Mariott's leadership, Camp Eagle Rock, the Royal Rangers curriculum, and the training programs undergo substantial redevelopment and improvement.

1999 – Royal Rangers Alumni (RRA) is established.

2002 – Royal Rangers International (RRI) is established to help coordinate the efforts and needs of the approximately 45 countries using Royal Rangers.

2002 – The boys' groups' names change. Straight Arrows and Buckaroos become Ranger Kids. Pioneers become Discovery Rangers. Trailblazers become Adventure Rangers. Air/Sea/Trail Rangers and Challengers, become Expedition Rangers.

2002 – The eighth National Camporama takes place at Camp Eagle Rock.

2005 – The first World Class Outpost (WCO) is held.

2006 – The ninth National Camporama takes place at Camp Eagle Rock.

2007 – Rev. Doug Marsh becomes the fourth national Royal Rangers commander. Marsh, an Assemblies of God world missionary, has been the director of Royal Rangers International since its inception.

2009 – National Council becomes LEAD National Council and Conference.

2010 – "Royal Rangers is a mentoring ministry for future men, providing Christ-like character formation and servant leadership development for boys and young men in a highly relational and fun environment." "Evangelize, equip, and empower the next generation of Christ-like men and lifelong servant leaders." "Influence more boys and young men, more effectively than ever."

2010 – The Rangers' Curriculum Club (TRaCclub) is launched. Leaders can get the latest, greatest, most current curriculum through the new online delivery platform.

2010 – The first National Rangers Ministry Camp (NRMC) is held near Pillager, NM.

2012 – Royal Rangers 50th Anniversary! The tenth National Camporama is held at Camp Eagle Rock.

2012 – Royal Rangers has shaped over 2.5 million young men in 86 nations and growing. Over 6,800 boys have earned their Gold Medal of Achievement (GMA).
An Adventure of a Lifetime!
They came from across the country and around the world — thousands of boys and their leaders — to attend the tenth quadrennial Royal Rangers National Camporama and celebrate the 50th anniversary of Royal Rangers at the Royal Rangers campgrounds in Eagle Rock, Missouri.
Spreading out across three miles of campground sites and numbering in excess of 5,200 boys and men — larger than a lot of small towns — this wasn't just a week of camping at some park. For many of those in attendance at this week-long event (July 9-13, 2012), this was the adventure of a lifetime!
The secluded campgrounds in Eagle Rock offer 1,500 acres of possibilities. Districts are assigned camp locations, with many districts building an impressive "entry way" into their section of the camp. For example, the Arizona district built a mock old West community, complete with wooden sidewalk and false-front stores while the Pennsylvania-Delaware District had a massive, towering arch frame and signage that marked the entrance to their section of the campgrounds.
Each day began with a cannon shot at 6 a.m. followed by preparations for the day, including breakfast and devotions. ". . . the most important thing that we want to achieve at Camporama is the spiritual impact upon the lives of boys and young men, "states Doug Marsh, Royal Rangers national director, in a video message. "The emphasis, aside from celebrating our 50th anniversary, is taking these boys and young men on a journey to become the godly men that God intends for them to be."
John Hicks, Royal Rangers national program director, says days were filled with nearly non-stop fun and adventure for the boys while the evenings focused on spiritual development and growth.
"We've added so many new activities," Hicks explains. "We have a new adventure course with repelling tower as well as a high ropes course and two zip lines for the campers to travel down."
In addition, campers could try their hand at the archery range; go swimming in one of five pools; demonstrate their musical/artistic ability in the Muse; enjoy inflatables (including a huge water slide — which was very welcomed in the 90-degree weather); marvel at the lumberjack show brought in from Hayward, Wisconsin; watch a chainsaw carver demonstrate his craft; participate in a 5K race; take part in target sports and laser tag; and much more!
For some of boys and men in attendance, one of the great surprises came in the target sports area. The man supervising the area was former NFL Washington Redskin Dave Butz. Even at 63 years old, the former Pro Bowl defensive tackle is still an imposing figure, standing at 6 feet 7 inches, broad-shouldered and somewhere around 275 to 300 pounds — he dwarfed those around him. He also allowed the boys to try on his pair of Super Bowl rings!
In addition to the numerous physical activities offered, the AG World Missions Eurasia Experience was presented to the Rangers and on Tuesday night, the national Youth Department sponsored a pizza pool party for the high school boys featuring Christian comedian Justin Fennell.
Although the National Royal Rangers Camporama is geared for Royal Rangers members, Hicks explains that the boys are encouraged to bring along friends to the event as an opportunity to introduce their friends to Royal Rangers — and Christ.
The evening services were pivotal for many of the campers in attendance, with Monday's opening session featuring General Superintendent George O. Wood and Assistant General Superintendent Alton Garrison. In addition to recognizing the Royal Rangers 50th anniversary and honoring former national commanders — Johnnie Barnes (deceased, but represented by his wife Juanita), Ken Hunt and Richard Mariott along with current director, Doug Marsh — the boys received a powerful message.
"The altar was flooded with boys coming forward — some for salvation, some for other needs," Wood recounts. "The services are held in this natural, outdoor amphitheater where the boys are seated on a hillside — and they were just streaming down to the altar at the end of the service."
Marsh ministered to the Rangers the rest of the week, basing the messages on his book, "A Guy's Journey to Manhood." Hicks says that the evening services also included a teaching time with Christian illusionist Joshua Jordan.
"Every night, the altars were filled," Hicks says. "On Wednesday evening, the worship lasted for 2 1/2 hours. I overheard one Royal Ranger ask, 'Why can't church be like this?'"
Although the Camporama is mostly populated with boys and leaders from the United States, Royal Rangers North Central Regional Coordinator Rick Scott says there were 30 countries represented at this year's Camporama, including groups from Japan, Australia, Russia, Germany and the Virgin Islands.
Hicks, however, is quick to point out that none of this could have happened without the thousands of hours put in by RV Volunteers and leaders during and prior to Camporama.
"All together, more than 100 MAPS RVers were here during the last three to six months fixing and repairing things, mowing, weed eating, painting and building snacks bars," Hicks says. "And the adults who accompany the boys are also volunteering, many choosing to work multiple shifts — mowing, grating and watering roads, helping with set up, working in the cafeteria — so the boys could have an experience they'll never forget."
Hicks says that the feedback on this year's Camporama has been overwhelmingly positive, as boys and leaders have frequently expressed their appreciation for the variety of activities and great evening services.
The next Royal Rangers National Camporama is schedule for 2016.
Items that were available at Camporama for Purchase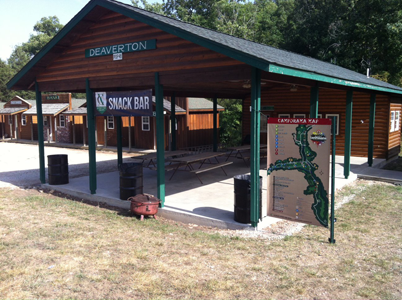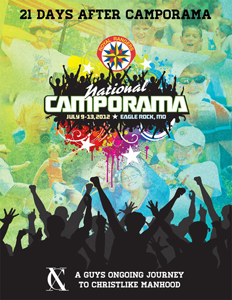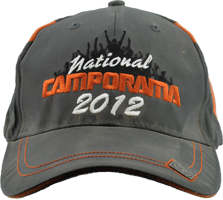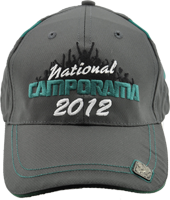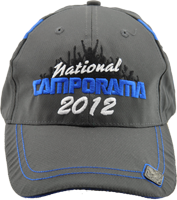 Panoramic Photo